JUNE 2015 Edition - Designed by Soxy Beast to benefit Sock it to Sarcoma!
PARTNERS
El Jeffe
Artist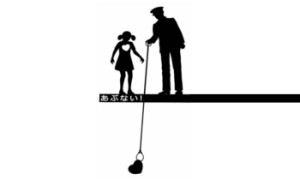 Soxy Beast's El Jeffe worked directly with charity partner Sock it to Sarcoma! to produce a mis-matched design that helps communicate their message of sarcoma awareness. Since their start in May 2012, Sock it to Sarcoma! and their ambassadors have identified with the cause by wearing odd socks to support those that have lost limbs as a result of amputation to treat sarcoma. This design is intended to be worn with one pink and one blue sock, but we think pairing as a match (if you have two pairs) looks pretty good too.
Sock it to Sarcoma!
Charity
Sock it to Sarcoma! was the vision of Abbie Basson, who was diagnosed with Ewing's Sarcoma at the age of 17. Abbie saw Sarcoma as a disease that needed to be fought, and believed we could all "sock it" to this condition through greater awareness and prevention. By spreading understanding among young adults, and raising funds for ongoing research, Sock it to Sarcoma! is committed to saving and improving the lives of those afflicted with Sarcoma, primary bone and soft tissue tumours.
Sales of the Oddsox contributed to printing of awareness brochures for distribution by Sock it to Sarcoma! More information on Sock it to Sarcoma! can be found at sockittosarcoma.org.au/