JULY 2015 Edition - Designed by Hannakin to benefit the AWC
PARTNERS
Hannakin
Artist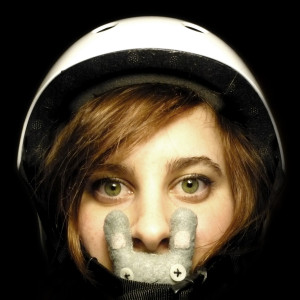 When we saw Hannakin's little felt beasties we knew we had to collaborate with her. Spanning the spectrum from ink and water colour to plush design, her art conjures up day dreams of adventure and exploration. A Melbourne based artist, crafter, and procrastinator, Hanna Mancini has been drawing since she could hold a pencil, and loves using her hands to create all manner of interesting things. Her creative label, 'Hannakin', encompasses a range of funny, whimsical little bits and bobs she makes.
Australian Wildlife Conservancy
Charity
The AWC have been protecting our native wildlife for nearly 15 years. As the largest private (non-profit) owner of land for conservation in Australia, AWC's programmes protect endangered wildlife across 3 million hectares, including some of the largest remaining populations of Australia's most threatened species.
Sales of the Gouldian helped preserve the endangered Gouldian Finch by supporting the AWC's EcoFire programme.
More info on the Gouldian Finch and AWC can be found at australianwildlife.org/