April 2015 Edition - Designed by Anna Hatzisavas to benefit The Orangutan Project
PARTNERS
Anna Hatzisavas
Melbourne based graphic designer Anna Hatzisavas' style highlights typography and identity at its core. Her experience working with a number of design studios in Melbourne and abroad certainly show in the strong visual concepts that underpin every one of her pieces.  Patterns, strong vectors and the iconography of the everyday can be found throughout her portfolio, rearranging familiar elements into unexpected presentation.
Anna is also a founding member of the Short List collective of young artists, currently planning their next exhibition. More of Anna's work can be seen at annahatzisavas.com/.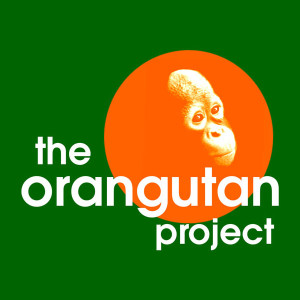 The Orangutan Project
Based in Perth, but positively impacting the environment and community in many countries, The Orangutan Project is committed to saving the world's two remaining species of Orangutans. Their dedicated work supports orangutan conservation, rainforest protection, local community partnerships and the rehabilitation and reintroduction of displaced orangutans back to the wild.
Sales of 'the Flight' contributed to The Orangutan Project's planting of 150 trees to sustain the biodiversity of environments Orangutans depend on for survival.