March 2015 Edition - Designed by KIL Productions to benefit Wear for Success
PARTNERS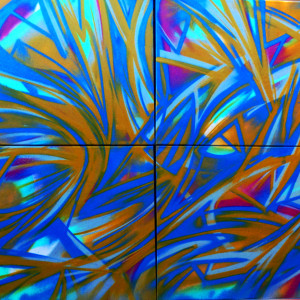 KIL Productions
Graffiti legend Ashley Goudie (
KIL Productions
) has been getting up in some of Melbourne's most visible laneways since the late 80s. Originally honing his can control with classic lettering inspired by the train bombing scene in New York, Ash's art has evolved to incorporate architecture and geometric textures in to his pieces.
"For me, it's about doing what you love and sharing it with others, to make every piece better than the last".
KIL Productions
designed the 'FED180′ for our March edition. More of his work and info on private commissions can be found at 
kilproductions.com.au/
Wear for Success
Wear for Success
is dedicated to helping disadvantaged men and women prepare themselves for work. By providing free quality clothing and styling services, as well as qualified employment training and advice the volunteers of Wear for Success give underprivileged job seekers the confidence they need to secure employment. Sales of 'the FED180' contributed to dress shoe and sock donations to help 
Wear for Success
clients suit up for employment.