AUGUST 2015 Edition - Designed by Lindsay Blamey to benefit headspace Collingwood
PARTNERS
Lindsay Blamey
Artist
Australian visual artist Lindsay Blamey is recognised for his contemporary abstract and fine art photographic works.
"I try not to limit my creativity with a desired result in mind; I like to let the journey of the creative process dictate the outcomes."
His art challenges viewers' perception of the unknown, evoking memories and dreams as they relate to their own experience.
More of Lindsay's art can be seen at lindsayblamey.com.au/
headspace Collingwood
Charity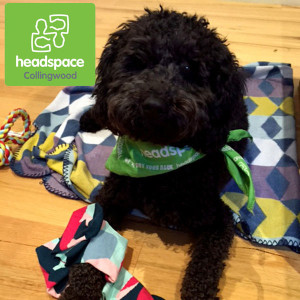 National youth mental health foundation headspace Collingwood helps young people who are going through a tough time. By engaging clients through therapy dog, Birdie, staff at headspace Collingwood can better connect with young people who come to them seeking help.
Sales of the Blamey in August helped fund training for Birdie, therapy dog at headspace Collingwood.
More info on headspace Collingwood and Birdie can be found at headspace.org.au/collingwood/